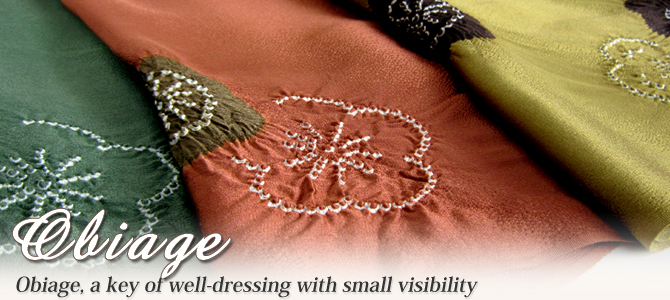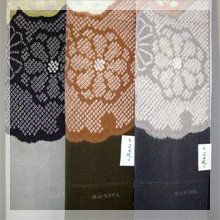 Uniqueness in coloring

We have produced various original colors correspond to trends of the times by using our technique samples of color and braiding that have been cultivated since initiation.

Originality in fabric and pattern

Focusing on the original fabric and pattern, we produced Obiage at weaving studio in Tango where there are plenty of high-quality weaving craftsmen for silk crepes.

Processing with our original know-how

Craftsmen with high skills in dyeing have manufactured high-quality products using special quality of fabrics.